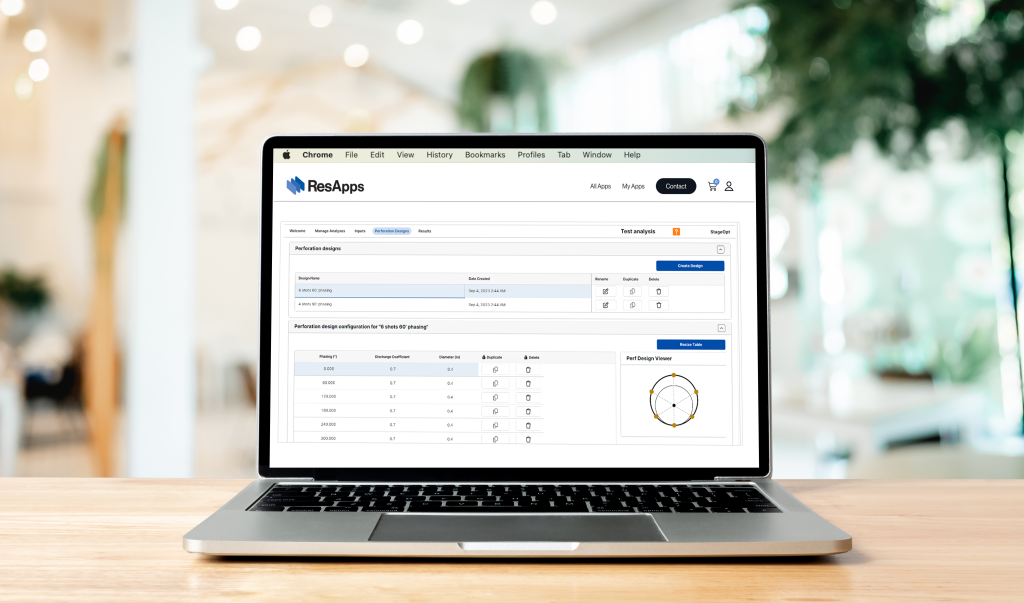 Maximize uniformity of fluid and proppant outflow from the wellbore during each stage.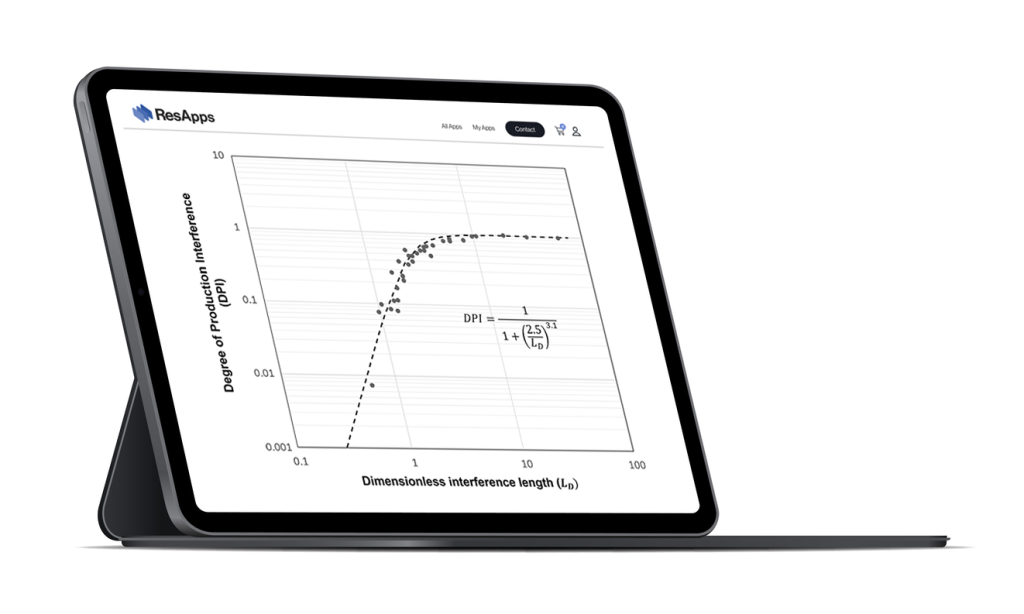 Analyze interference tests to estimate fracture conductivity and the degree of production interference.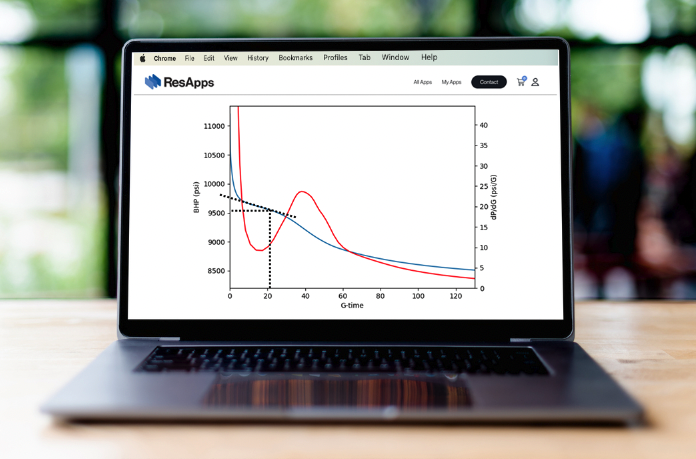 Use modern best-practices to interpret Diagnostic Fracture Injection Tests to estimate stress, permeability, and pore pressure.
Online training resources
Find comprehensive training resources for ResFrac and ResApps on the ResFrac blog and training library. Specifically, the app's intro and overview are available through the link below!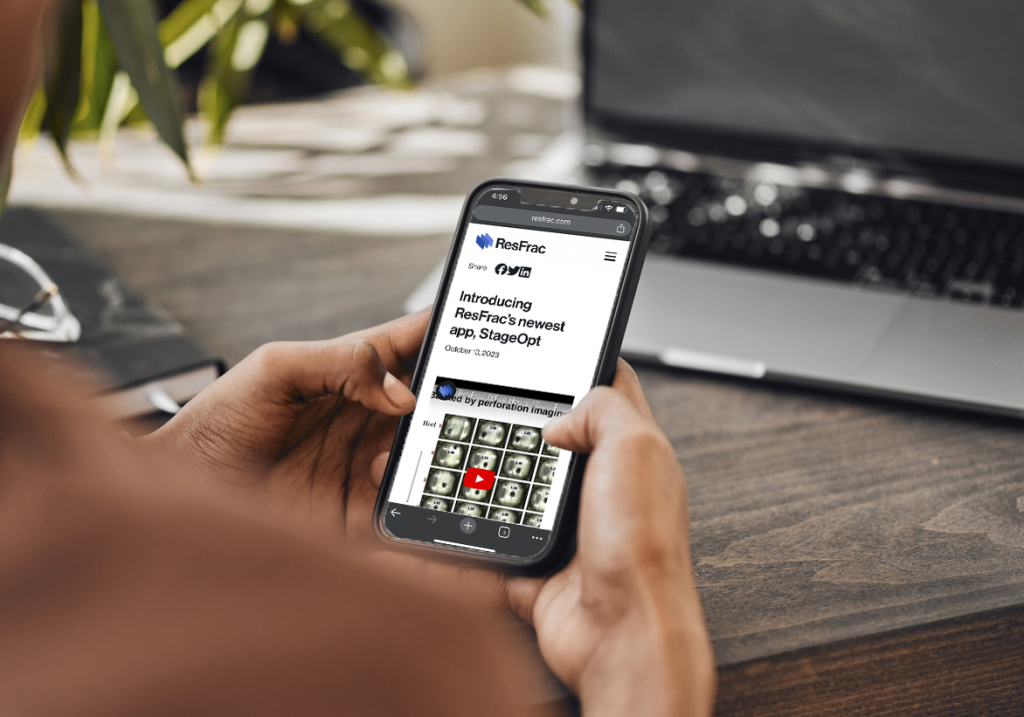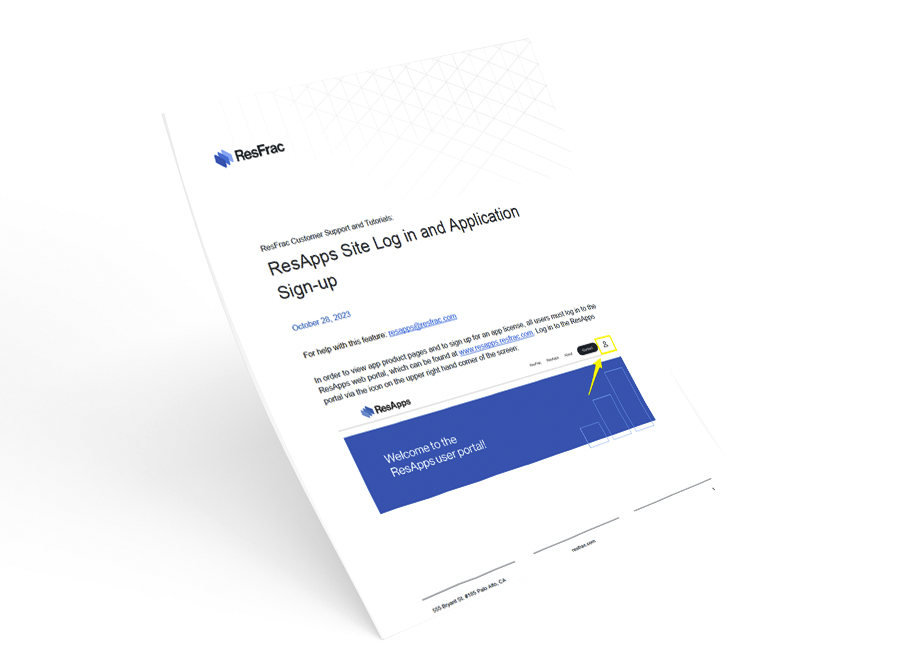 Site log-in and application signup
In order to view app product pages and to sign up for an app license, all users must log in to the ResApps web portal.